So its been over a month and there has been no real news to tell.
Raids are still full, mobs still die and gear still flows in at a crazy rate.
So, why am I updating the news if there is no news?
Well because people are whining about it of course!
And why are they whining? Well because AA xp is to easy, and they want more quotes.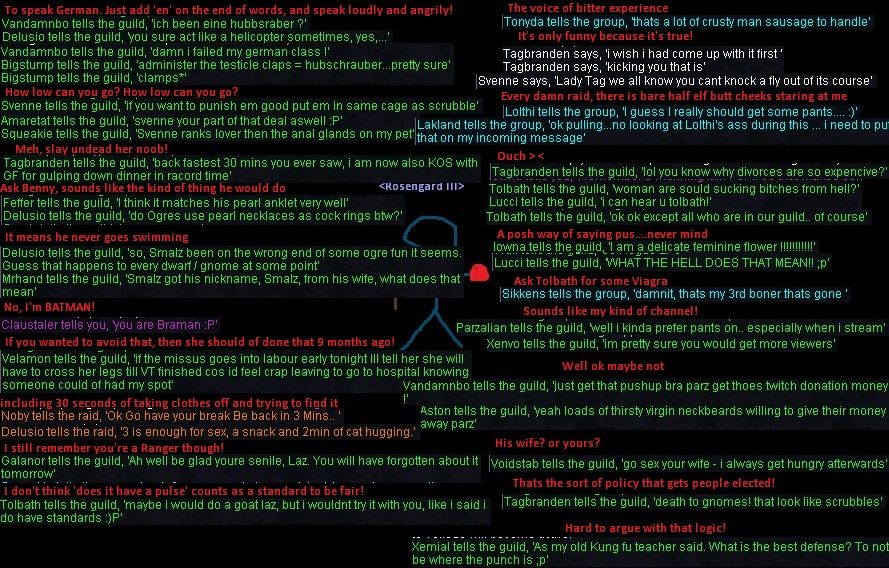 And since it's been a while we get double!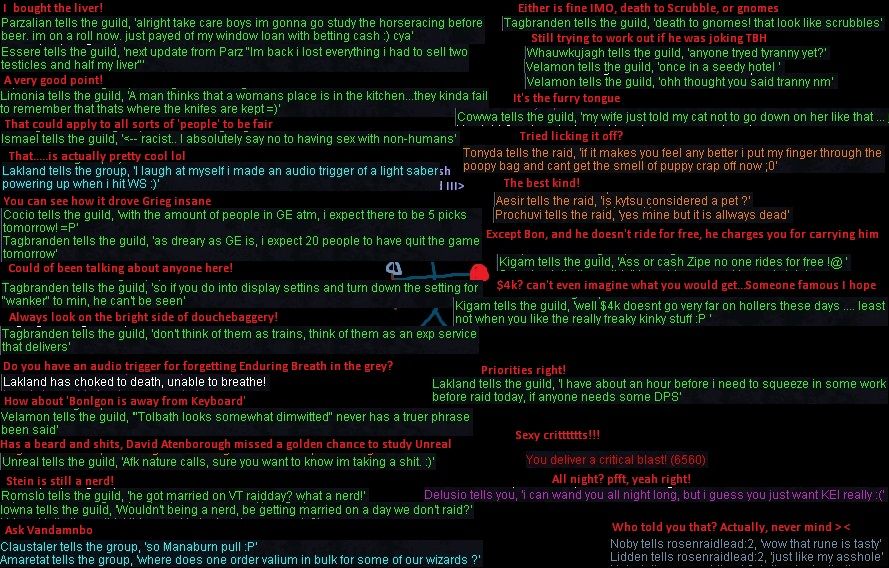 And since it's been even longer I'll spoil you with a tripple, now stop whining at me!
We had a plan to raid VT on the 16th of October, to enable us to get 2 instanced Emp kills done (Even though we managed to nab an Openworld Emp kill, yay for bothering to emp key a raid right?)
We stuck to it deciding that the vast majority of members deserved a chance to see VT in it's trash clearing glory.
We came, we saw, we conquered, we looted! And for once I took some pictures!
INCOMING!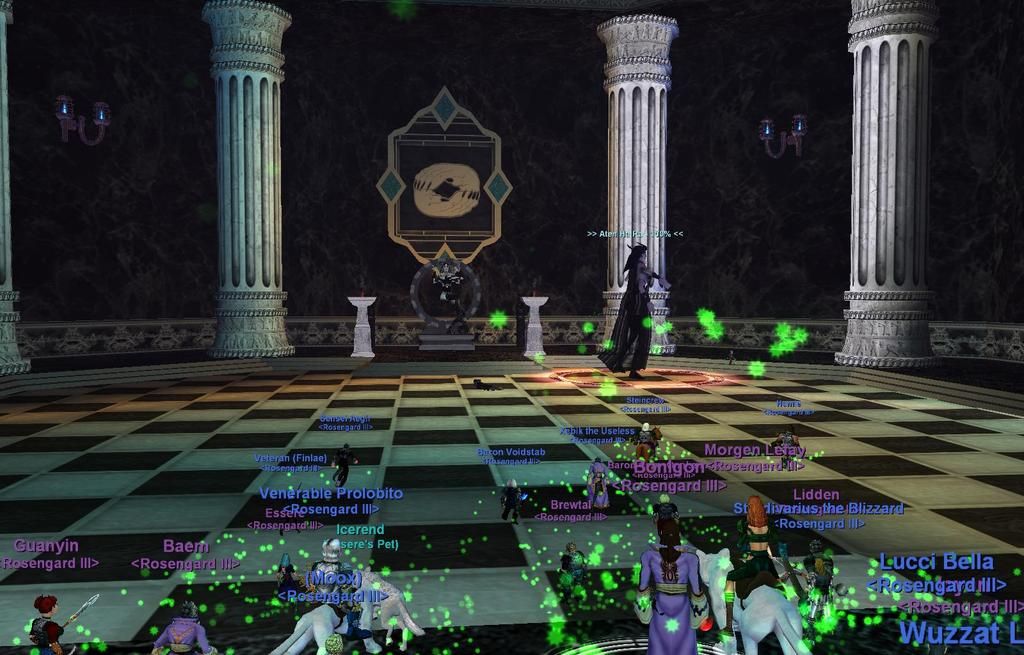 Are we there yet?
No really?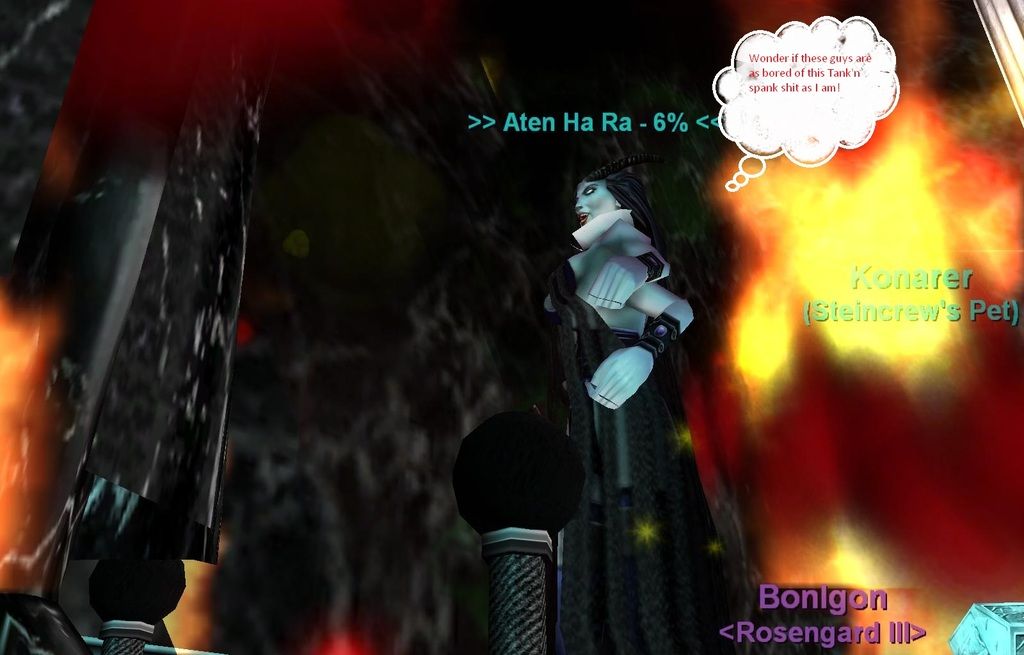 We hit her so hard she had to throw up in the corner > <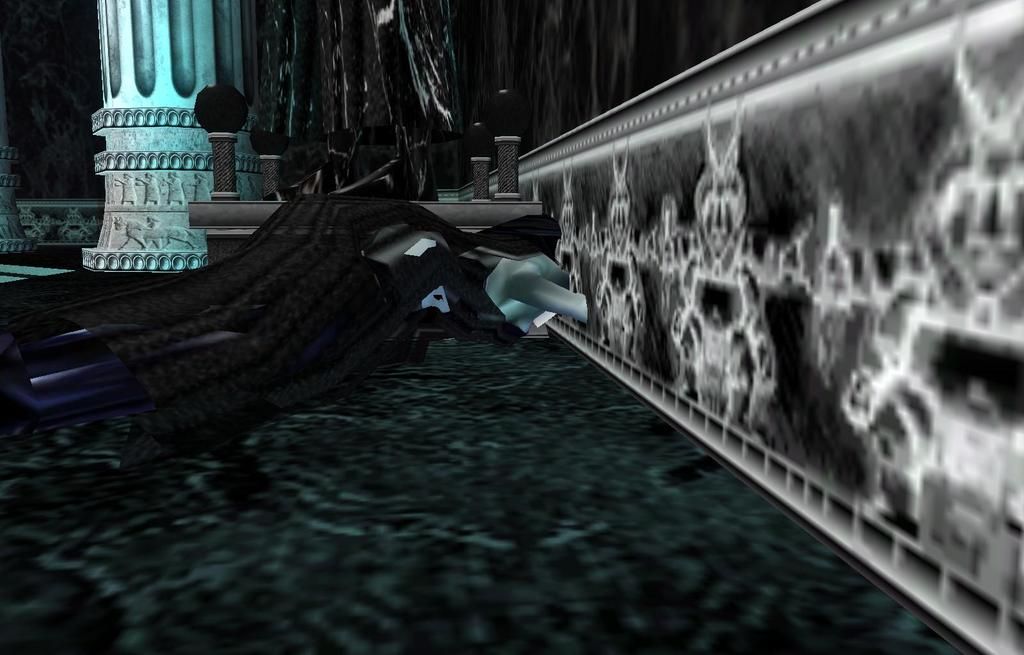 So thats it then, Luclin clear! Welcome to farm mode \o/
All you people care about really though is the quotes.....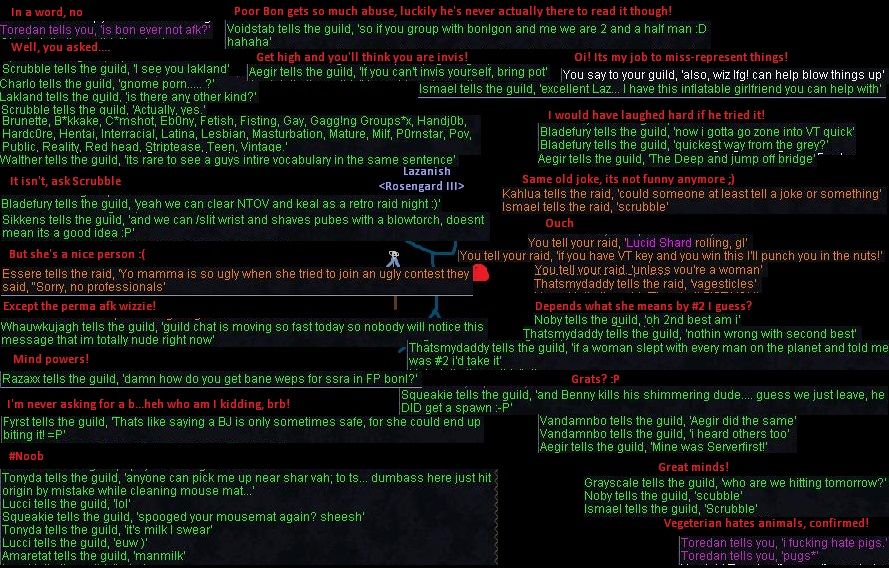 Double Luclin cleared bubble. Yaaaay!
When's PoP out again?